Keep track of your IVF meds

Add your meds, get reminders, follow your progress and increase your chances to succeed with your IVF treatment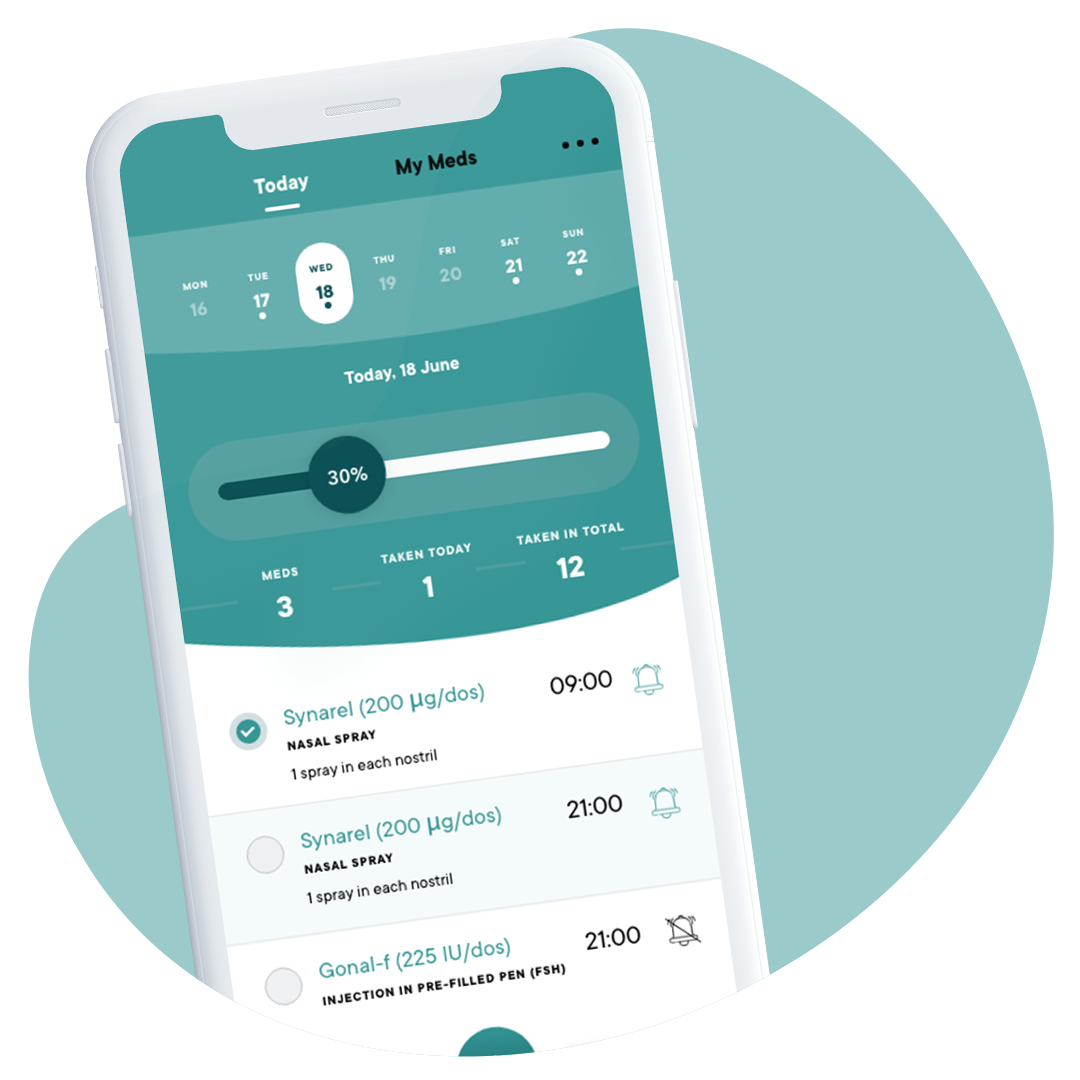 Start track your IVF meds
Add all your medications for your treatment
Select dosages, frequency and schedule medication intake
Get daily reminders for your current medications
Know which medications that are upcoming
Easily edit dosages, date or time for your meds
Follow your progress and view historical intake
Never miss a dose with Bonzun IVF medication tracker. Get daily reminders about when to take the medications during the whole IVF treatment.
Overview of your medication progress and a calendar with all your medication data to keep track of your current and previous treatments.
Select and add your medications from Bonzun IVF's medication list or add custom medications. Set frequency and reminders for a successful IVF. Easily edit your dosages or reminders whenever it is needed.
View a list of all medications in Bonzun IVF here.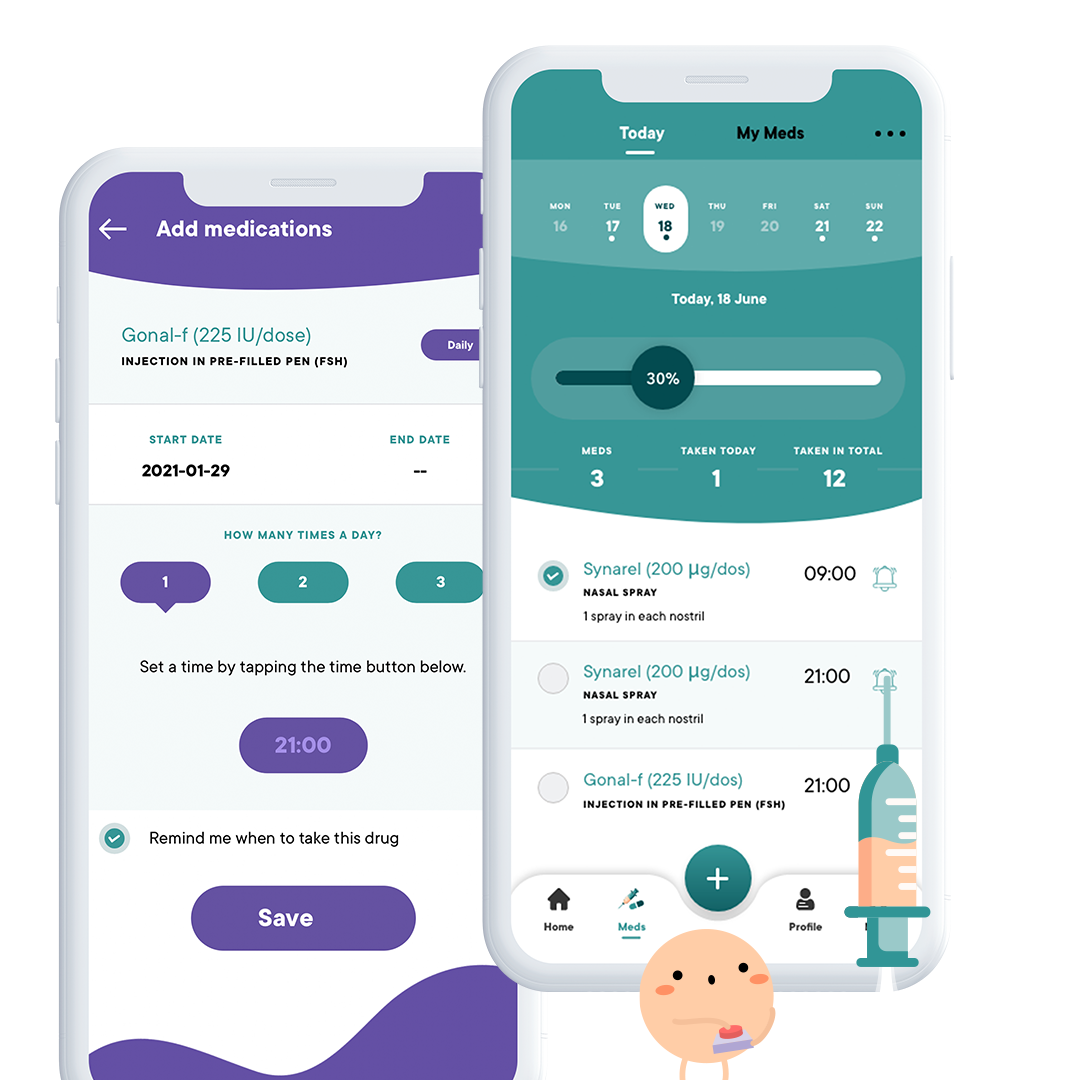 Increase your chances of IVF success
"Time is crucial during IVF/ICSI or FET treatments, especially the time for taking your prescribed medications and injections. We know that going through any ART procedure means that you will have a lot on your mind. With Bonzun IVF's medication tracker you will get daily reminders, reduce stress and keep track of your medication progress."
Josefin Svensson, Product Manager, Bonzun IVF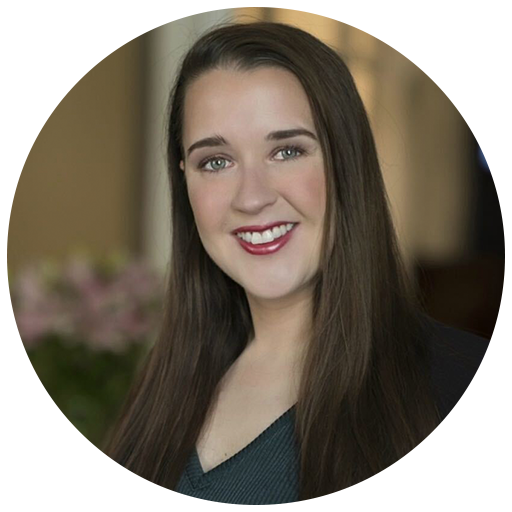 Medications included in Bonzun IVF
This list contains all the medications that are included in Bonzun IVF's medication tracker by default. You could easily add your custom medications in the medication tracker, but let us know if you are missing any medication in the list below.
Request a medication
Would you like us to add any medication to Bonzun IVF's medication tracker? Contact us
Brandname  

Description 

Bemfola
Injection in pre-filled pen (FSH)
Cetrotide
Solution for injection (GnRH antagonist)
Crinone
Vaginal gel 8% (progesterone)
Cyclogest
Pessary (progesterone)
Elleste Solo MX
Transdermal Patch
Fostimon
Solution for injection (Urofollitropin)
Fyremadel
Pre-filled syringe (GnRH antagonist)
Gonal-f
Injection in pre-filled pen (FSH)
Gonasi HP
Solution for injection (hCG)
Lutigest
Vaginal tablets (progesterone)
Menopur
Solution for injection (hMG)
Meriofert
Solution for injection (FSH)
Orgalutran
Solution for injection (GnRH antagonist)
Ovitrelle
Injection in pre-filled pen (hCG)
Pergoveris
Solution for injection (lutropin alfa, follitropin alfa)
Coated tablet
Puregon
Solution in cartridge (FSH)
Suprecur
Nasal spray
Suprefact
Solution for injection
Synarel
Nasal spray
Utrogestan Vaginal
Vaginal capsules (progesterone)
Boost your IVF journey now!
Start track your IVF & fertility medications now with Bonzun IVF. Get reminders, follow your progress and increase your chances to succeed with your IVF treatment.
Explore more app features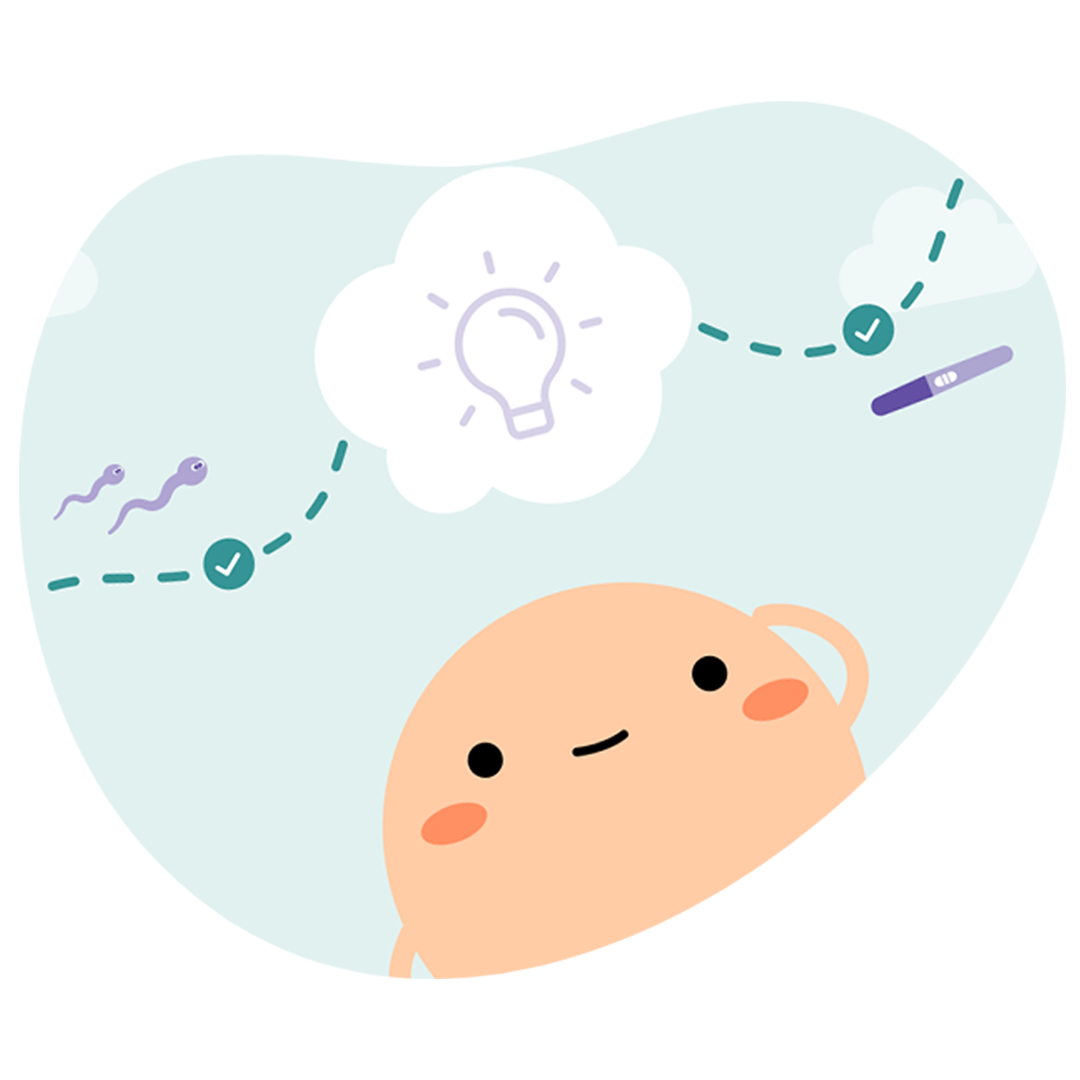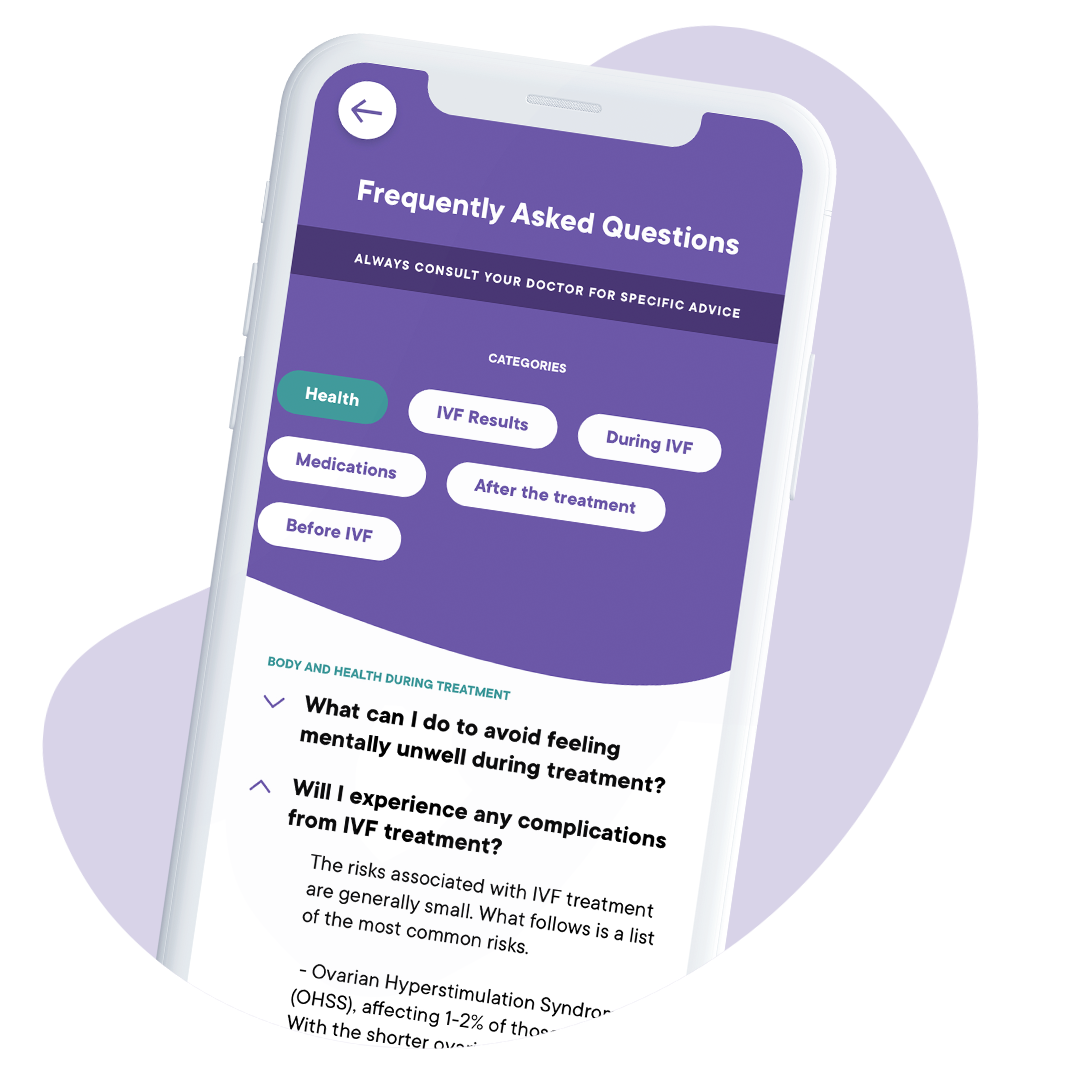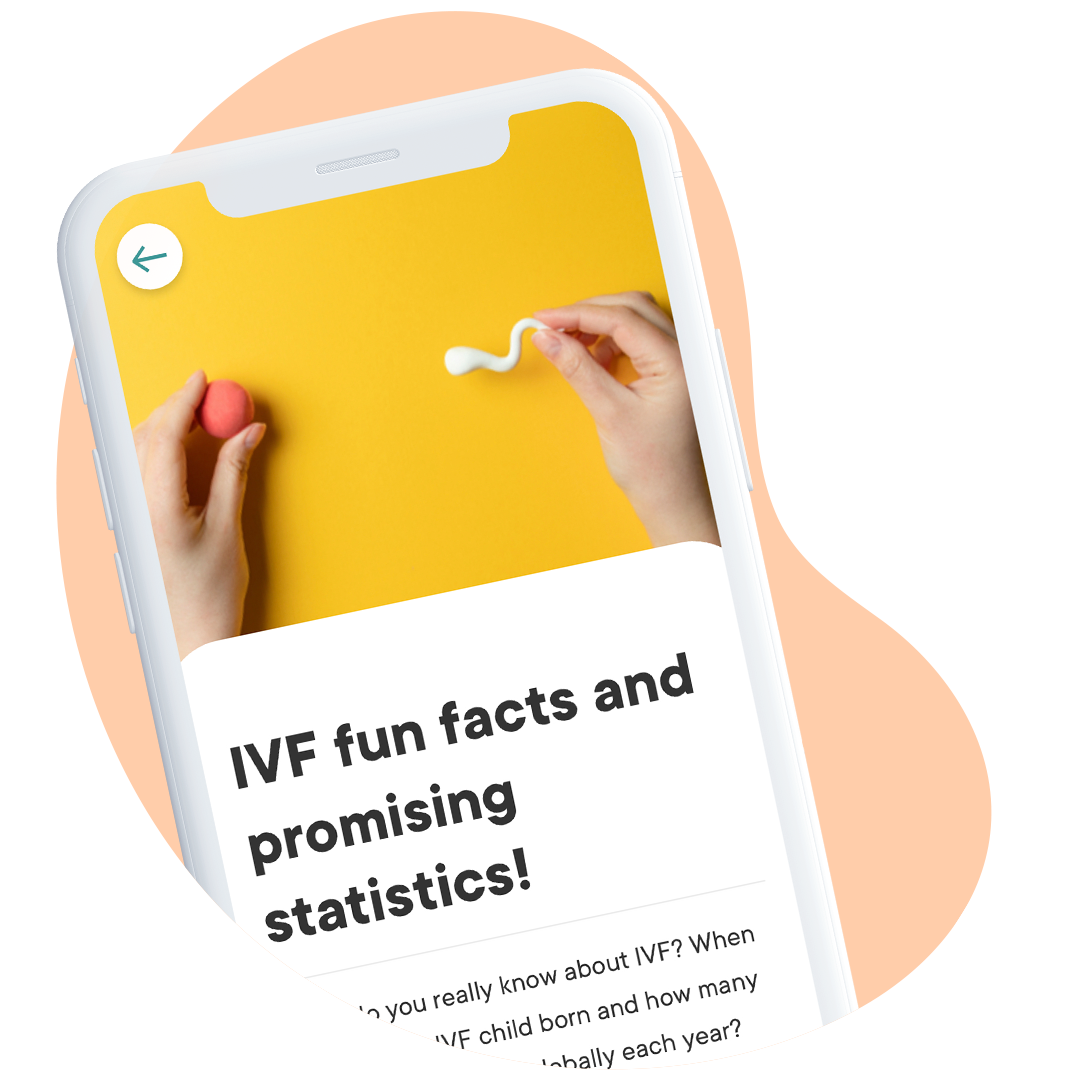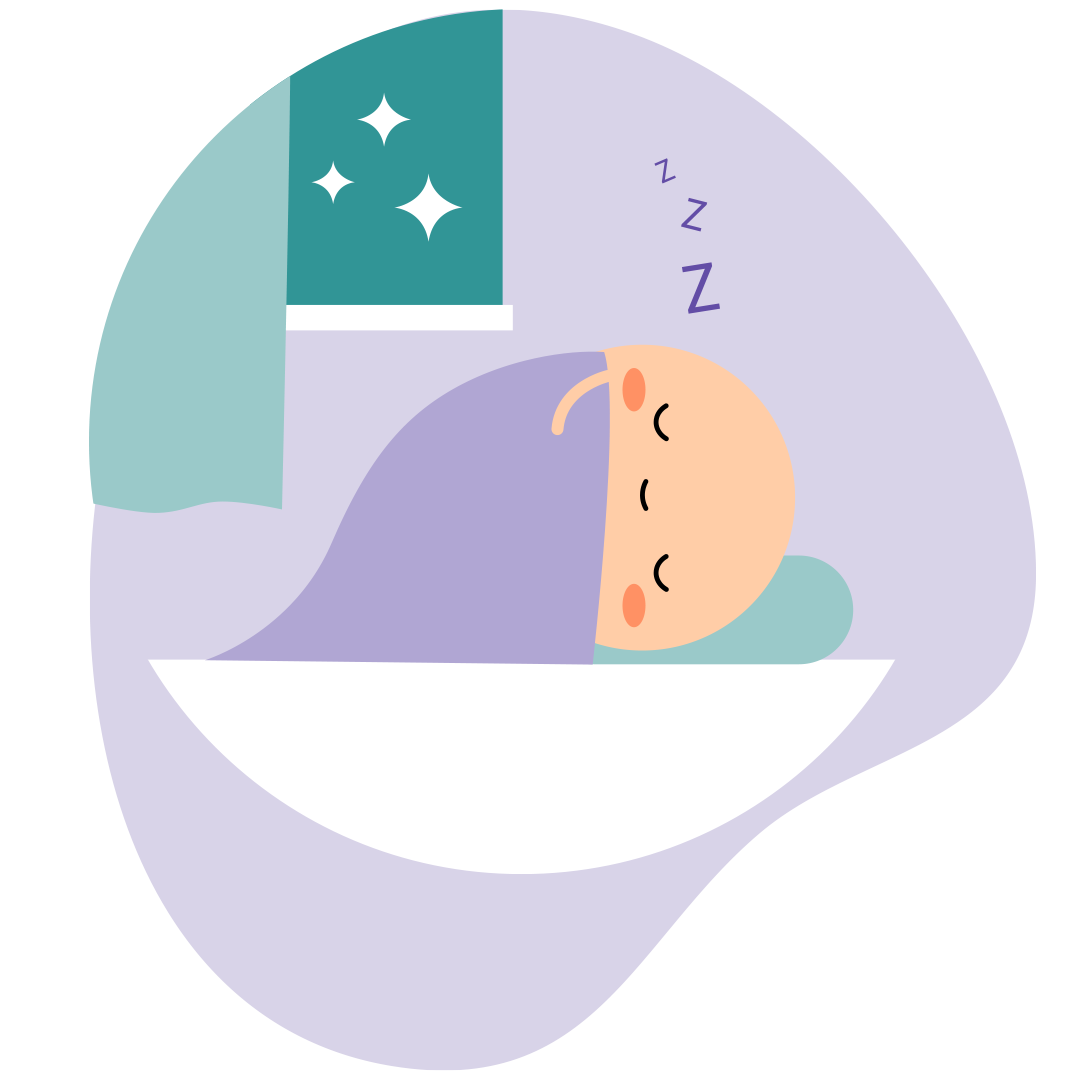 Discomforts & side effects